Publishing Date: June 4, 2019
Dates Read: June 24 – June 27, 2019
Publisher: Margaret K. McElderry Books
Genre: Young Adult Fantasy
Format: Audiobook (Recommended) & eBook
Pages: 456
My Rating: 4.75
"There is always more than one way to see the world. Those who claim otherwise would have you dwell forever in the dark."
All sorcerers are evil. Elisabeth has known that as long as she has known anything. Raised as a foundling in one of Austermeer's Great Libraries, Elisabeth has grown up among the tools of sorcery—magical grimoires that whisper on shelves and rattle beneath iron chains. If provoked, they transform into grotesque monsters of ink and leather. She hopes to become a warden, charged with protecting the kingdom from their power.
Then an act of sabotage releases the library's most dangerous grimoire. Elisabeth's desperate intervention implicates her in the crime, and she is torn from her home to face justice in the capital. With no one to turn to but her sworn enemy, the sorcerer Nathaniel Thorn, and his mysterious demonic servant, she finds herself entangled in a centuries-old conspiracy. Not only could the Great Libraries go up in flames, but the world along with them.
As her alliance with Nathaniel grows stronger, Elisabeth starts to question everything she's been taught—about sorcerers, about the libraries she loves, even about herself. For Elisabeth has a power she has never guessed, and a future she could never have imagined.
(this song can be found in Spotify)
★★★★★
me when (yes… "when" because they are real in my head) I meet Elisabeth, Silas, and Nathaniel: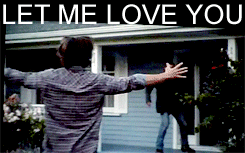 I love everything about this book!! It's fast paced, has a good fantasy worthy (yes that's a thing for me) plot, cracks me up, made me cry, had me invested in all of the main characters, was original, had a heroine that did not annoy me… AND IT IS A STANDALONE PEOPLE !!!!!!! I feel like a read a whole fantasy series.
the different versions of me while reading (in order):
I CANNOT STOP GUSHING…
Okay, okay, I gotta calm down for a bit… so this book is about Elisabeth, she's a bit naive as she grew up isolated in a library (being in a library all day is a dream though)… And that's all I knew going in and that's all I think you should know as well haha :")
I thought the setting was going to be fully in a library and I really expected the world to be contained (especially because it is a standalone) but I was pleasantly surprised that the plot really goes beyond that. It's another great example of blurbs not giving away too much, just enough to get readers interested.
If you were following my updates on Goodreads you probably know that I CANNOT stop gushing about this book. I was practically posting an update of me freaking out almost every other chapter. I didn't want this book to end yet ;((
THE TRIO DYNAMIC THAT IS NOT A LOVE TRIANGLE…
The dynamic between Elisabeth, Silas, and Nathaniel reminds me an awful lot of the dynamic between Tessa, Will, and Jem from TID… and I am not complaining. The plot is very different though but the vibe is a bit similar. Anyway, I LOVED their relationships and overall dynamic. This is not a love triangle just to be clear… don't worry that was not a spoiler. Their chemistry is just so well written and I was getting more invested as the story went on.
They had me so intrigued and Nathaniel's "broody banter" had me laughing and giggling. Note: Nathaniel is bisexual and it wasn't even a big deal. I really like it when fantasy have LGBTQ+ characters and it it's just normal for them because that's how I feel like it should also be in our "normal" world. He felt so real to me and isn't that the goal? 😉
Silas was everything I wanted him to be and I fell in love with him. I don't know how to describe him but hecc he's amazing. He's not one of those characters that are like plotting behind your back because, frankly, I'm tired of it. The epitome of Unconditional Love right there.(view spoiler)
I though I would get annoyed of Elisabeth's naiveness but gladly I wasn't. I thought that it was based on something and it made sense. I was able to relate to her greatly and she's amazing ❤
"Life is like the oil within a lamp. It can be measured, but the pace at which it burns depends on how the dail is turned day by day, how bright and fierce the flame. And there is no predicting whether the lamp might be knocked to the ground and shatter, when it could have blazed a lot longer. Such is the unpredictability of life."
FANTASY STANDALONE PERFECTION…
Sorcery of Thorns is now officially part of my best-standalones and has entered my favourites-of-all-time shelf because that is how much I loved it. I thought this was going to a "meh" read for me but, nope, I was wrong. It was fun to read while still having the elements and emotional rollercoasters I want in a fantasy.
This is a perfect fantasy standalone… that I kind of wish had a sequel but at the same time it's perfect the way it is. It did not fail to crack me up and tear me up.
"You like this place?"
"Of course I do. It has books in it."
I don't think I have related to a quote more XD
A STANDALONE BOOK